Are you looking to downsize your jewelry box? Have you inherited diamond jewelry that you would rather sell than keep? There are different buyers to consider, including Los Angeles jewelry buyers, jewelry stores, pawn shops, and auction websites. Each of these businesses are worth considering. It all depends on several factors, including:
a. The Kind of Jewelry You're Selling
b. How Quickly You Want to Sell Your Jewelry
c. Who You Feel Most Comfortable With
To arrive at the right jewelry buyer follow these simple steps.
How to Sell Estate Jewelry
1. Identify Your Jewelry
2. Get Competing Quotes
3. Choose Your Buyer
4. Get Paid
If you want to sell your jewelry immediately, you can leapfrog these steps by contacting Los Angeles Jewelry Buyer today. We specialize in large carat diamond jewelry, rare antique jewelry, and designer jewelry from brands such as Tiffany & Co., Cartier, Van Cleef & Arpels, and Harry Winston. Our jewelry buyers serve all of Los Angeles County via our network of executive offices, as well as our main buying office in Redondo Beach, CA.
You can expect the very best possible cash offer for your item, often exceeding that of online jewelry auctions — and in a fraction of the time.
Get started now by telling us about the fine jewelry you wish to sell.
Start Selling
Los Angeles Jewelry Buyer – View Some Recent Purchases
For sellers with more time to research the best Los Angeles jewelry buyer for their item(s), let's go through the 4 How-To Steps for selling your jewelry.
Step 1: Identify Your Item
The first step is to identify which of the following categories that your jewelry falls into:
Semi-Fine Jewelry: mass market designer items which are 12-14k gold, set with small diamonds and/or gemstones, and retailed originally for under $1,000.
Simple Gold Jewelry: plain gold rings, chains, necklaces, and bracelets that are not set with any diamonds or gemstones.
Large Diamond Jewelry: any item set with a high quality 1+ carat diamond.
High-Brand Jewelry: Any item from a luxury design house, such as Tiffany & Co., Cartier, Harry Winston, Graff, Chopard, or Van Cleef & Arpels.
Vintage & Antique Signed Pieces: Any items over 50 years old, produced and signed by a luxury design house (as mentioned above) or a celebrated fine jewelry designer.
Step 2: Get Competing Quotes
Who Buys Estate Jewelry in Los Angeles?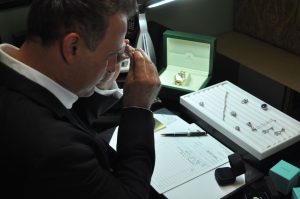 Once you have identified the category in which your jewelry belongs, you can start looking for an appropriate buyer by following this general guide:
Dedicated Jewelry Buyers: where to sell large diamond jewelry, high-brand jewelry, and vintage & antique signed pieces.
Jewelry Auctions: where to sell large diamond jewelry, high-brand jewelry, and vintage & antique signed pieces — but only if you are willing to wait (perhaps months to sell your item), and are prepared to go back to square one if you don't receive a fair final cash bid. Learn more at: Should I Auction My Jewelry?
Pawn Shops: where to sell semi-fine jewelry and simple gold jewelry, or to receive collateral loans on large diamond rings and fine jewelry.
Online Gold Buyers: where to sell simple gold jewelry.
Jewelry Stores: where to sell diamond jewelry if you are looking to upgrade from a lower carat item to a higher carat item. However, not all jewelry stores offer this service.
Having matched the type of jewelry you are selling with the appropriate buyer, now it is time to get competing quotes — or in the case of Los Angeles jewelry stores, upgrade offers. For example, if you are selling simple gold jewelry, you should get quotes from a few different pawn shops and/or online gold buyers.
When it comes to selling expensive fine jewelry, dedicated jewelry buyers and auctions are the two best options. Dedicated jewelry buyers are estate jewelers who are exclusively in the business of buying fine jewelry from the public, rather than operating a jewelry store.
When contacting a dedicated jewelry buyer, like Los Angeles Jewelry Buyer, you will receive a preliminary valuation of your item — an estimated cash offer range. When contacting a jewelry auction, you will receive a similar cash offer range which they believe your item will bring at auction.
The highest price estimate from an auction is often not reached — because the people bidding on your item are generally professional jewelry buyers and not members of the general public. This adds an extra "middle man" to the sales process, whose commission is often up to 35% — which is that much less money in your pocket.
The estimated price range from a business like Los Angeles Jewelry Buyer is ordinarily much narrower and precise than an auction. And the likelihood of receiving the highest estimate is greater, because you are selling directly to the buyer, without any extra middle-man.
Get started now by contacting us for a valuation of your fine jewelry.
Start Selling
Step 3: Choose a Buyer
How to Choose a Jewelry Buyer
1. Compare Competing Quotes
2. Evaluate Customer Service
3. Read Customer Reviews
4. Check BBB Rating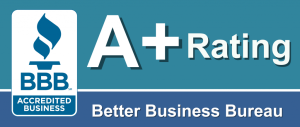 Having collected preliminary cash offers, now it is time to choose a buyer. Don't be nervous about making this decision, because you can always change your mind if you don't get the final cash offer you want. With an online jewelry buyer or auction, they will ship your item back to you. If you meet with a buyer like Los Angeles Jewelry Buyer and decline their final offer, you can keep your item with no hard feelings.
It is important to choose a buyer who makes you feel comfortable — a buyer who has answered all questions to your satisfaction, and hasn't pressured you in any way. The buyer who earns your trust early on in the process is the one most likely to give you an accurate appraisal of your jewelry.
Contact us now to begin selling your estate jewelry, antique jewelry, or diamond jewelry.
Start Selling
Step 4: Get Paid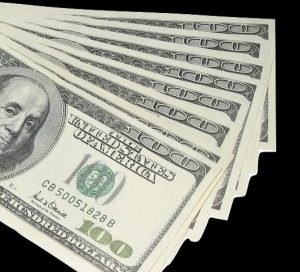 Once you accept a jewelry buyer's cash offer, you will be paid immediately or within 24 hours. It all depends on the type of jewelry buyer who has purchased your item. When you meet with Los Angeles Jewelry Buyer, we pay you immediately with a cashier's check (or if you like, we can wire the money into your bank account). This also holds true for other Los Angeles jewelry buyers who you meet with in person.
When selling used jewelry to an online jewelry buyer, your payment can take a little longer, depending on the time of day that you accept their final offer and how busy they are. If your payment cannot be wired into your bank account on the same day, it will be sent within 24 hours of your acceptance.
If you have any other questions about selling estate jewelry in Los Angeles, please don't hesitate to call us or send an email. We'll get back to you as soon as possible.
Sell Designer Jewelry in Los Angeles
Harry Winston Seaman Schepps Jean Schlumberger
Marcus & Co. Paulding Farnham Raymond Yard
Lalique David Webb JAR
& MORE
Sell Antique Jewelry in Los Angeles
Identifying Your Items
When selling antique jewelry in Los Angeles, identifying the kind of item that you have can be a challenge. The easiest way is simply to contact a company like Los Angeles Jewelry Buyer to help you with the identification. They will also appraise the value for you. However, there are some things you can look for on your own.
First, you can try to identify the period in which your antique jewelry was made. The four most celebrated periods are:
Victorian Jewelry (1837-1901): Inspired by the fashion trends of Queen Victoria, the jewelry of the Victorian period covers a wide range of pieces including cameos, signet rings, mourning jewelry, tiaras, brooches, and dangling earrings set with diamonds and colored gemstones. Popular motifs include eyes, hands, hearts, anchors, crosses, arrows, clovers, love knots, garters, buckles, vines, and leaves. Enameling and seed pearls were also popular at this time.
Art Nouveau Jewelry (1890-1914): A period that celebrated nature and the free flowing line, Art Nouveau jewelry features motifs such as women with flowing hair, animals, insects, and flowers. One of the most influential designers of this period was René Lalique, who created pieces for Boucheron and Cartier, as well as under his own name.
Edwardian Jewelry (1901-1915): The first period in which platinum was used in fine jewelry manufacturing, Edwardian jewelry often includes elaborate, filigree work, in pieces featuring diamonds, colored gemstones, and pearls. Popular motifs included Garlands and ribbons, laurel wreaths, bow knots, tassels, and lace.
Art Deco Jewelry (1925-1940): Often the easiest period to identify, Art Deco jewelry features straight lines, sharp angles, and geometric forms. Pieces most often were manufactured in either platinum or white gold. Popular motifs included ones borrowed from ancient Egypt, India, China, Japan, Persia, Central America, and African tribal art.
Next, you can try to identify your antique jewelry by its hallmark. Hallmarks are stamps or marks on jewelry that can indicate the precious metal used and/or the maker of the piece, as well as other marks indicating retailers, designers, and even patent and inventory information.
Hallmarks are generally hidden in places like the back of a brooch, the inside of a shank on a ring, or on the inside back of an earring. Information regarding jewelry hallmarks could fill a small library, so one way to get started on your own is to visit the following page: Hallmarks on Period Jewelry.
If all of this seems complicated and bit overwhelming, then simply contact us now and tell us about the antique jewelry that you wish to sell in Los Angeles.
Start Selling
Sell Gold Jewelry in Los Angeles
We Buy Colored Gold Jewelry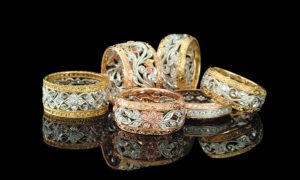 Most people are familiar with traditional yellow gold and white gold, but there are other colors of gold used in antique, vintage, and contemporary fine jewelry. No one color of gold is more valuable that the other, as it all comes down to the karat weight of the gold.
While Los Angeles Jewelry Buyer does not purchase mass market gold jewelry from the public, such as simple gold chains, bracelets, and earrings, we do purchase colored gold jewelry produced by luxury designers such as Van Cleef & Arpels, Cartier, and Tiffany & Co — as well an antique items. The most common types of items are:
Rose Gold Jewelry: Commonly used today in engagement rings and weddings bands, rose gold jewelry has a history that stretches back to the famous jewelers of 19th century Russia. Rose gold is also known as pink or red gold. It is composed of gold and copper alloy (which causes its redness). 18k rose gold is most commonly used in bridal jewelry.
White Gold Jewelry: Probably the most popular "colored gold," white gold became popular in jewelry making during World War II as a replacement for platinum (which was needed in military manufacturing). After that, its popularity has never waned. White gold gets its color from a mixture of nickel, silver, and/or palladium. A rhodium plating is often added for durability (especially in rings).
Green Gold Jewelry: Less popular today than white gold or rose gold, antique Victorian jewelry frequently used 14k green gold in the production of rings, cameos, and brooches, along with rose gold and/or yellow gold. Its popularity continued into the Edwardian period. Traditional green gold got its color from the addition of silver. However, nickel and/or zinc is sometimes added today.
If you wish to sell antique jewelry or contemporary designer jewelry manufactured with colored gold, contact Los Angeles Jewelry Buyer today for a quick valuation and fair cash offer.
Start Selling
Sell Used Jewelry in Los Angeles
Downsizing Your Fine Jewelry Box
There is often a lot of emotion tied to your fine jewelry. Whether it's an item given to you from a partner, ex-partner, or loved one, or an item you purchased to celebrate a personal milestone like a job promotion, selling used jewelry can be an emotional struggle.
At Los Angeles Jewelry Buyer we are sensitive to this, and always provide a sympathetic ear when discussing the sale of your jewelry.
To help you navigate the emotional landscape, we've outlined a few simple steps that you can take to make the process of downsizing your jewelry box easier, while holding on to the items worth keeping.
1. Take a Financial & Emotional Inventory
2. Select the Jewelry to Keep
3. Let Go of the Old Jewelry
4. Invest in Yourself
Step 1: Taking the Inventory
Take a financial and emotional inventory of where you are now in your life. What do you still yearn for (financially & emotionally)? What in life continues to stir your passion in a positive way? Think also about what you dislike and the reasons for those feelings. Make a written list while answering these questions. It will help focus your thoughts.
Step 2: Deciding What to Keep
Slowly browse your fine jewelry box. Identify the items which still excite you and bring a smile to your face — and which ones don't. Look at the jewelry from your past relationships or marriage. Don't let fine jewelry fetter you to the past when it is time to let go. It's okay to keep mementos of old relationships, but a photograph may serve as a more appropriate reminder than fine jewelry.
Consider the jewelry you have purchased for yourself. Remember that life is a journey of evolution, not acquisition. Do these items still reflect the person you are today? The person you wish to be 5 years from now? If they are "status" pieces, do you still need them to reflect a feeling of accomplishment?
Step 3: Letting Go of the Past
After selecting which jewelry to keep and which to sell, you may have second thoughts about some items. Never try to side-step second thoughts by quickly selling your jewelry just to "get it over with and move on." You must deal with everything that jewelry symbolizes and means to you before letting it go.
To help this process along, pick up your jewelry and hold it for a while. Acknowledge and try to fully understand every emotion that is tied to it, especially the negative ones. Don't stew over regrets. Simply honor the past and all it has taught you. Then forgive others, and yourself, and move on.
Step 4: Investing in Self-Growth
Once you have sold your jewelry, it's time to decide how to spend that money. We can't enrich our lives on a soul level while stressing over debt. So, if you have any immediate financial concerns, do take care of those first.
Then think deeply about the ways in which you can use the money for self-growth. Make a list of your primary interests and passions. Think about the things that you've always wished to become better at or try for the first time. Push the boundaries of what you are doing with your life! By doing so, you'll not only enrich yourself, but the lives of those around you.
Get started selling your used jewelry by contact Los Angeles Jewelry Buyer now. We buy used jewelry from clients throughout Los Angeles County.
Start Selling