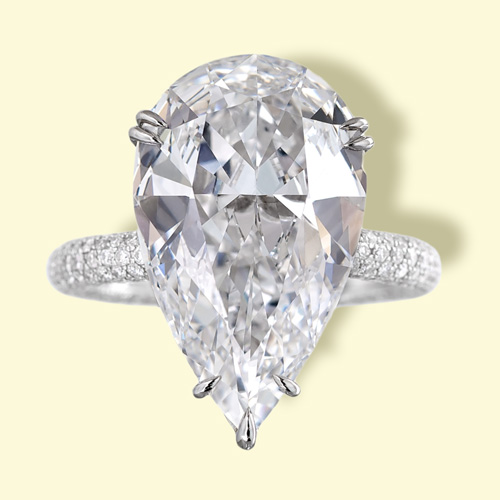 Are you ready to sell an engagement ring in Los Angeles? Want to know where to sell jewelry or how to sell an engagement ring?
An engagement ring buyer can help. Los Angeles Diamond Ring Buyers are here to help you sell that engagement ring confidently for a fair cash offer.
We serve clients throughout Los Angeles County. Also, we leverage decades of expertise in large diamonds and estate jewelry. Doing so enables us to appraise the market value of your diamond ring accurately.
In addition to buying engagement rings, our estate jewelry buyers also purchase all types of bridal jewelry. Our five-star reputation comes from customers getting the best possible cash return on previously-owned diamond rings and jewelry.
Selling a diamond ring to Los Angeles Jewelry Buyer is fast, secure, and accessible. Firstly, it all starts with a free verbal appraisal of your diamond engagement ring, followed by an immediate cash offer. So, no hard sales tactics. Just an honest and fair cash offer on your engagement ring, wedding band, and other bridal jewelry.
Once I've contacted you, what happens next?
Initially, we'll usually ask a few questions about your diamond ring and request a couple of pictures. We'll also ask for documentation such as a certificate or an appraisal you have for your diamond. However, it's ok if you don't have either.
The reason is to best consult you on the value and options for selling your diamond ring before you visit. Of course, this is a valuable free service we offer our clients. You can determine what price to expect from the comfort of your home and at no cost to you.
Therefore, please think of us as your personal diamond consultant. After a brief conversation, you can decide if you want to make an appointment for an in-person evaluation.
Do you have an office in Los Angeles where I can sell an engagement ring?
Yes, our main office is at 2512 Artesia Blvd #300E, Redondo Beach, CA 90278. We also have several satellite office locations throughout Los Angeles County. These are in Beverly Hills, Encino, Pasadena, Sherman Oaks, Ontario, Riverside, Downtown LA, and Santa Monica.
Alternatively, please inquire about meeting at one of our executive satellite office locations.
Reviews for Los Angeles Jewelry Buyers
View a Sample of Our Recent Diamond Ring Buys
What is the process to sell an engagement ring at your office?
We will inspect the 4 Cs: cut, clarity, color, and carat. We inspect the diamond, for clarity (imperfections inside the diamond) and cut, under 10 x magnification. Then we place it on a white paper next to our color comparison stones. Doing so determines its color, which can range from D to Z. Lastly, we check the weight of the stone.
If you visit us to sell a diamond ring or a loose diamond, the process is similar. However, when you sell a loose diamond, we weigh it on a diamond scale. That's instead of calculating the weight with a hand leverage gauge. We do all this in your presence.
How long does it take to sell my diamond ring to you?
Once in our office, it usually takes about 30 to 45 minutes to sell your diamond ring.
How do you pay when I sell an engagement ring?
We pay you in full at the appointment. Payment is made by business check, bank cashier's check, or wire transfer.
What are your buying hours?
Monday to Friday 11 to 5.
What is the difference between a retail appraisal and a dealer's offer for my diamond ring?
A retail appraisal describes the details of your diamond ring and what it would sell for in a jewelry store. We also call this appraisal a retail replacement value. A retail appraisal is usually for insurance purposes. Insurance companies will cover your diamond ring based on the retail replacement value in the event of theft or loss. This has little to do with what a Los Angeles jewelry buyer would offer. A jewelry buyer's offer is the price industry would pay for your diamond ring. It is based on how easily they could turn it around and sell it for a profit.
Is a diamond certificate of any use to you?
Yes. A GIA (Gemological Institute of America) Diamond Grading Report is the highest level of certification. This is what most dealers use, worldwide. If you have a GIA Diamond Grading Report, we can quote over the phone, by text or by email.
Less well-known certificates are useful for specific information such as carat weight, width, and depth. However, if it's not GIA, we need to see the diamond to give you an accurate price.
What factors determine how much I will lose when I sell an engagement ring?
There are several factors that determine how much you can sell a diamond ring for compared to the purchase price. For instance, three crucial factors are where you bought it; when you bought it; and whether you paid cash or financed it.
• Where You Purchased the Diamond Ring
Purchasing your diamond from a large jewelry store chain can bring heavier losses when you sell. That's because large companies have significant management overheads, expensive rent, and strong shareholder demands for profit margins and growth. They are beholden to shareholders to maximize each sale. This is beneficial for shareholders, but not for consumers wanting to sell their diamond rings.
The second largest loss would come from reselling an engagement ring made by a heavily-advertised designer brand. With the exception of superbrands, most designer engagement rings sell at a small fraction of the retail price on the secondhand market. That's because their mark-ups are higher than generic or local jewelry store brands. Also, most designer brands don't have enough demand in the second-hand market to recover their high retail price. Superbrands include Tiffany, Cartier, Harry Winston, or Graff.
• When You Purchased the Diamond Ring
During the economic boom between 1994 and 1999, there was a strong demand for luxury items such as diamonds. The economic surge leading to the housing bubble from 2002 to 2006 also saw increased buying activity. Of course, higher demand creates higher prices. Therefore, if you purchased your ring during these times, you will have paid a premium and see steeper losses.
• If You Financed Your Diamond Ring
Did you purchase your diamond with a credit card or finance it through the jewelry store? If so, you will pay interest, so your net cost will have increased. When you decide to sell your diamond, you may have a greater loss. That's because you have to cover the interest payments. Many jewelry stores offer interest-free financing, but with steep penalties for missed payments.
Who do you sell diamonds to?
Our network of clients are primarily independent jewelry stores throughout the country. We supply diamonds to many high-end independent jewelry stores in America. We are proud they rely on us for quality, service, and client support.
What about online companies offering to auction my diamond to hundreds of buyers?
This offer sounds great in theory. However, if those "buyers" are from the industry, the auction is taking a 30% margin for connecting you. Instead, why not sell directly to an industry buyer and cut out the middle-man?
Our Los Angeles diamond buyers make premium cash offers for diamond engagement rings from all leading bridal jewelry brands. These include Philip Press, Cartier, Tiffany & Co., Tacori, Cathy Waterman, Simon G., Scott Kay. Also, Michael Beaudry, Christopher Design, Ritani, Verragio, Jack Kelege, A. Jaffe, Jeff Cooper, and Kwiat.
Los Angeles Jewelry Buyer helps clients throughout Los Angeles County sell their fine jewelry for a fair cash price. We cover the following areas:
Los Angeles, Rolling Hills, Westchester, Manhattan Beach, Palos Verdes, Hermosa Beach, El Segundo, Redondo Beach, Marina del Rey, Belmont Shores, Torrance, Bel Air, Beverly Hills, Culver City, Holmby Hills, Hollywood Hills, Brentwood, Santa Monica, Malibu, Coldwater Canyon, Westwood, Beverly Glen, Pasadena, San Marino, Arcadia, Calabasas, Sherman Oaks, Laurel Canyon, Thousand Oaks, Hidden Hills.
Diamond Buyers LA