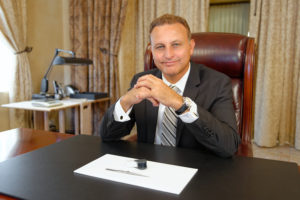 Carl Blackburn is the owner of Los Angeles Jewelry Buyer, and its parent company Diamond Estate Jewelry Buyers. He is a 2nd generation estate jeweler and jewelry designer, whose fine jewelry has appeared in leading industry magazines around the world.
It is Carl's expertise as an estate jeweler, combined with his hands-on experience as a successful jewelry designer, which has made him one of the country's top buyers of important estate jewelry, large diamonds, and prestige timepieces.
Carl takes pride in providing the highest possible cash offers for the items he purchases and then placing that jewelry with just the right buyer who will love and cherish the item as much as you did. The jewelry we wear is invested with genuine emotions, and Carl is keenly aware of those feelings. He and his staff are sympathetic listeners who help clients navigate smoothly the sometimes difficult process of selling their diamond jewelry, answering all questions you may have.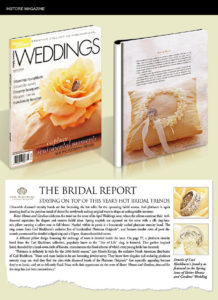 Carl began his career in estate jewelry working for his father, a successful California estate jeweler operating from Santa Cruz. During the early 1990s, he traveled the country as his father's sales representative, selling items to the finest estate jewelry stores and galleries in the country. Inspired by the precious jewelry he had long been selling, he eventually began designing his own "vintage-inspired" jewelry, opening his first manufacturing studio in 2001.
Within a few short years, Carl Blackburn fine jewelry was featured in leading industry magazines such as Modern Jeweler, Canadian Jeweller, and Tokyo Jewelers, as well as fashion publications such as Harper's Bazaar and Better Homes & Gardens Weddings issue.
His platinum pieces were praised for their high attention to detail, classically inspired styling, and "heirloom" quality. Much of the Carl Blackburn jewelry developed during this period became what is currently known as the Beverley K Collection, a popular national fine jewelry brand.
While Carl continues to design custom-made pieces, his primary work over the past decade has been as an estate jewelry buyer, a position he finds equally rewarding. "It's an honor to design pieces that are worn for a joyful milestone like a wedding, birthday, or anniversary," says Blackburn.
"But it's also rewarding to be able to get my clients more money for their jewelry than they would have otherwise. Items are often sitting unworn in a drawer or safety deposit box, gathering dust and generating zero interest, when the stock market is giving 15% or much more. Extra funds can be also used to pay off a debt, take a much needed vacation, or finance some business dream they've always wanted to pursue."
Contact Los Angeles Jewelry Buyer to find out how much more money we can pay you for your diamond jewelry or luxury timepiece. It all starts with a non-obligation jewelry appraisal and preliminary cash offer.