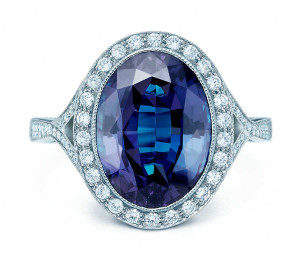 Are you thinking about selling valuable alexandrite jewelry in Los Angeles, CA? Wondering if you should auction an alexandrite ring or sell it direct to a recognized Los Angeles estate jeweler? Los Angeles Jewelry Buyer can help. We are more than the most trusted diamond buyer in Los Angeles County. We also are the best place in Los Angeles to sell high-quality alexandrite gems and fine jewelry valued upwards to $50,000 and beyond.
Clients choose our Los Angeles gem buyers for two important reasons. 1) Our alexandrite appraisal and sales process is secure, fast, and risk free. 2) Every customer in Los Angeles receives a generous and immediate cash offer based on the worldwide market value of their alexandrite jewelry or gemstone.
Our Los Angeles estate jewelry buyers purchase only the finest and most collectable alexandrite gems and designer alexandrite jewelry. For example, we pay premium prices for alexandrite diamond rings from Van Cleef & Arpels, Tiffany & Co., and Harry Winston.
You can count on Los Angeles Jewelry Buyer to leverage over 50 years of combined industry expertise to get you more cash for your exceptional alexandrite gems & jewelry while also providing courteous, professional, and discreet service.
We have helped thousands of people in Los Angeles County and around the country get fast and generous cash offers for their valuable colored gems & jewelry, including the most precious examples of alexandrite. At the same time, we eliminate the substantial fees, uncertainty, and wait associated with famous auction houses and internet jewelry auctions.
To learn more about why clients choose us over selling their alexandrite jewelry at auction, please go to: Auctioning Alexandrite Jewelry in Los Angeles.
Schedule a Free Alexandrite Appraisal in Los Angeles
Sell your alexandrite ring & large carat alexandrite stones to our highly-trained Los Angeles gem buyers and get paid the amount you deserve. Contact Los Angeles Jewelry Buyer now to arrange a confidential appraisal of your exceptional alexandrite gemstone.
Find out why so many satisfied clients nationwide rank Fletcher Blackburn and Los Angeles Jewelry Buyer as the best place to sell an alexandrite ring, brooch, earrings, necklace, or pin.
Would you like more information about our alexandrite gemstone buyers? Click on the following link to learn more reasons why Los Angeles Jewelry Buyer is:
The Best Place to Sell Jewelry in Los Angeles
.
How to Sell An Emerald Ring & Jewelry in Los Angeles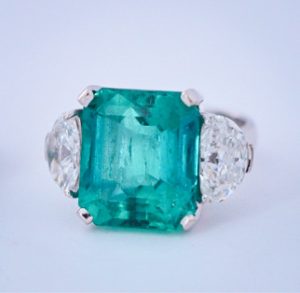 Learn how to sell your emerald ring to our Los Angeles jewelry buyers. In the following article, we cover some of the common questions our clients have had when selling emerald rings & other emerald fine jewelry for a generous and immediate cash offer:
How to Sell an Emerald Ring in Los Angeles.
Contact us today to discover why we are the best way to sell precious gemstones and sell diamond rings in Los Angeles.
Start Selling